Robb & Elissa Alvey's Wedding Photos & Video!
November 22nd, 2003
Walt Disney World Wedding Pavilion and Boardwalk Resort
Pre-Wedding & Illuminations Party Photos Ceremony Reception Magic Kingdom Portraits
EPCOT Disney/MGM Studios Best Onride Photo! Magic Kingdom Animal Kingdom
Universal Orlando Old Town IAAPA Surfing Class XMAS Cruise Wedding Update Home
Click HERE to download Robb & Elissa's Wedding Video
Email US!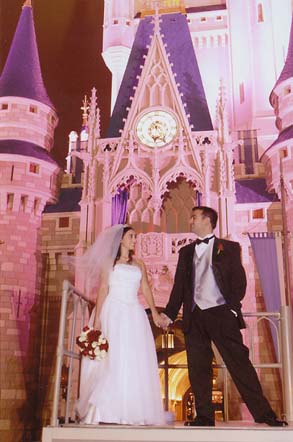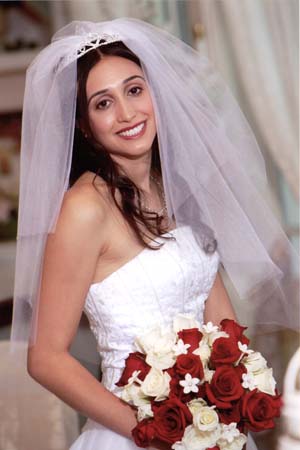 Click HERE to download the video from our wedding at Walt Disney World in November 2003.
The video is a 20meg zip file which should play on the latest version of Windows Media Player.
Contents of our Wedding/Orlando Trip Photo Update:
Rehearsal Dinner, Illuminations Dessert Party, and DisneyQuest
Our private pre-wedding party held at EPCOT Center.
Wedding Ceremony and Pavilion Photos
Robb & Elissa tie the knot!
Reception at Disney's Boardwalk Resort
Family, friends, and fun plus some rodents! =)
Our "Magic Kingdom" Photo Session and Bridal Portraits
Wedding portraits taken at Disney's Magic Kingdom pre-park operating hours.
Photos from EPCOT Center
Check out Mission Space and Test Track.
Photos from Disney/MGM Studios
Nothing beats Tower of Terror!
The BEST On-ride Photo Ever!!!
See what happens when 21 crazy people take over Disney's Tower Of Terror!
Photos from Magic Kingdom
It was great to ride Big Thunder Mountain again!
Photos from Animal Kingdom
Including our amazing construction photos of Expedition Everest!
Photos from Universal's Islands Of Adventure and Universal Studios
Including amazing, totally exclusive construction photos of The Mummy!
Photos from Typhoon Lagoon Surfing Class
Robb & Elissa take one of the surfing classes offered before the park opens.
Fun at Old Town!
G-Force screams at over 100 MPH!
IAAPA 2003 Photos
Trade show for amusement parks = fun and free stuff! =)
Photos from our XMAS Cruise
Robb & Elissa take a cruise to Mexico for the holidays.
Special Thanks goes out to: Joe, Dave, Max, Dan, Ric, Marlon, Joey, Mark
and many others for helping to film and submitting their photos and video footage for this update!
Click HERE to return to Theme Park Review!